ETH2LEDs
Description:
Our compact LED driver for nightclubs is the perfect solution for those looking to enhance their lighting experience.
This device can be control using sACN/E1.31, Art-Net, HTTP, MQTT.
Allowing you to have complete control over your lighting setup.
With a tone of different effects at your fingertips,
you can easily create a dynamic and immersive environment for your guests.
The driver can control a lot of LEDs, making it suitable for even the largest of venues.
Main Features
Wide input power range 6-28Vdc
8 Data outputs
Power input via USB-C
Art-Net, sACN/E1.31, tpm2.net protocol support.
HTTP, MQTT
Can sync to other Philips Hue light.
Compatible with Madrix, Resolume
Pinout:
V1: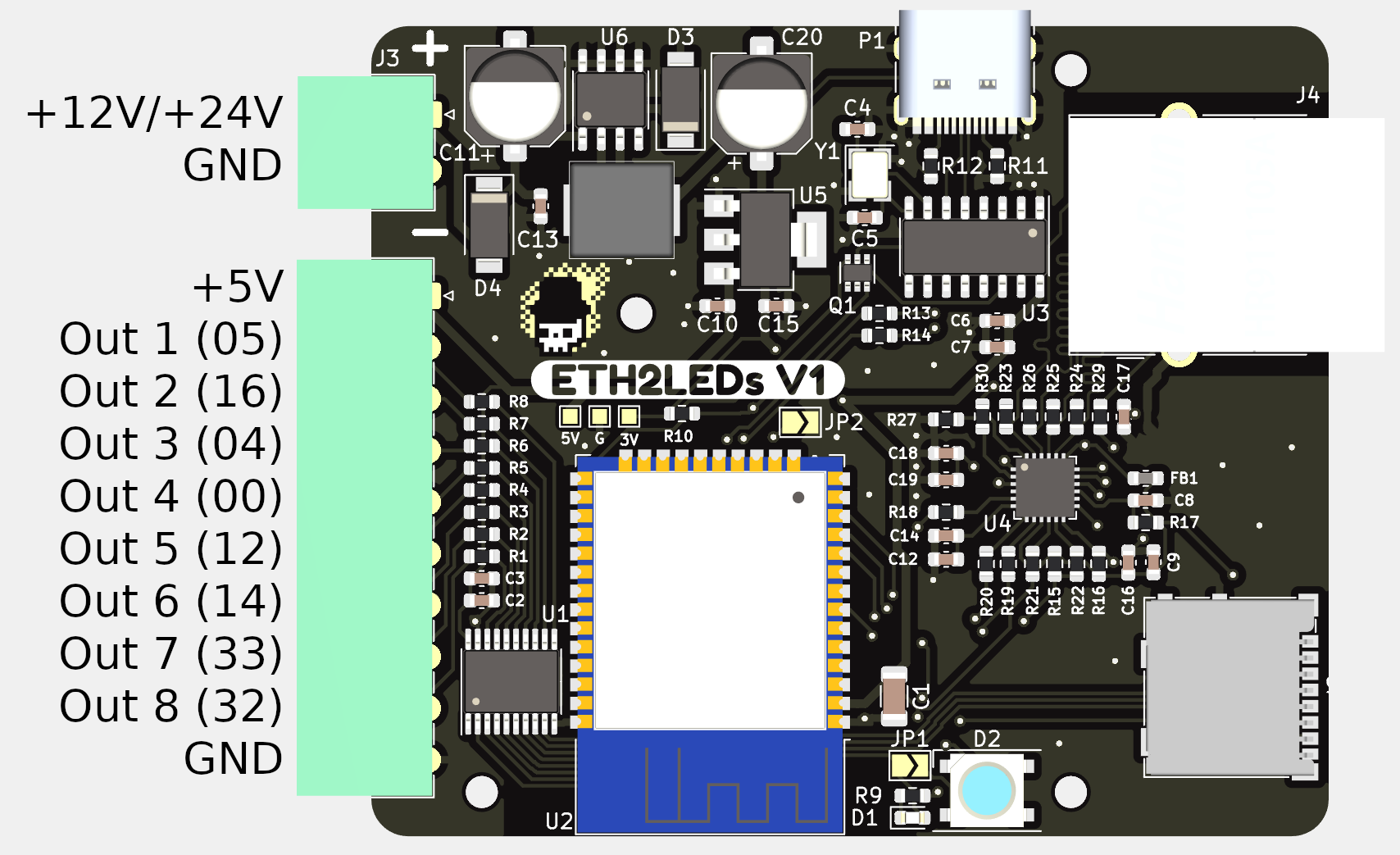 WLED Ethernet parameter: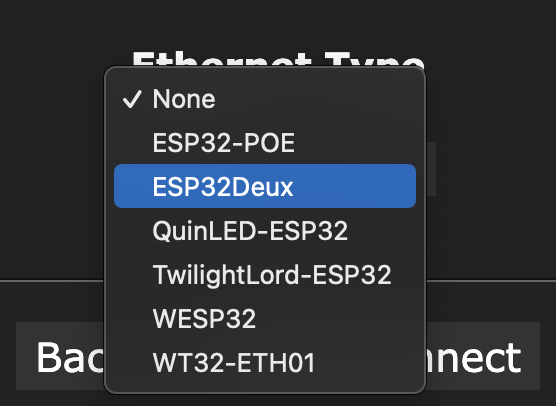 WLED: